Welcome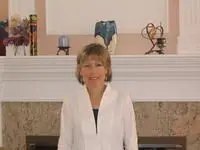 It is tough to find balance these days. Life is demanding and what we often sacrifice is time for self-care and reflection, sleep, good nutrition, time to exercise, time with those we care about and time to just be. And also time to engage in therapy. But you have to ask yourself: if I were less anxious, less depressed, happier with myself and my relationships, wouldn't I have more energy, be more effective, more organized? If I got more sleep, ate better and exercised regularly, wouldn't I feel so much better and get more accomplished? You owe it to yourself to stop and observe your life, decide what you'd like to change and go for it! It's time to find your balance.
As an integrative therapist, my goal is to help you uncover your true potential so that you can lead a life that is worth celebrating. While you can't change difficult situations in your past, we can work together to better understand and resolve challenges in the present. By applying integrative therapy approaches and techniques, we can unearth long-standing behavior patterns or negative perceptions that may be holding you back from experiencing a more fulfilling and meaningful life.
If you're looking for a new direction in life or help and guidance in dealing with mood issues, relationship problems or any other challenge, consider making a commitment to yourself. I look forward to helping you achieve your goals.
Please call or email me for an individual, couple or family therapy consultation today.